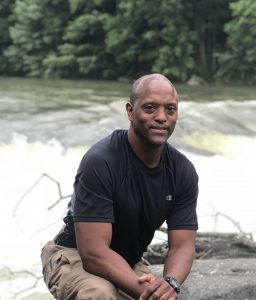 Kevin Waller is a retired Air Force/Air National Guard veteran who served our country for 30 years, a retired FBI Special Agent, and a founder of FedBoost®.  After graduating from the FBI Academy at Quantico, Kevin's first office of assignment was the Newark, New Jersey Field Office where he worked organized crime investigations, served as a member of the FBI Newark SWAT team and became certified as an FBI Defensive Tactics Instructor.  In 2007, Kevin transferred to the Miami, Florida Field Office where his focus was counterterrorism investigations and he became certified as an FBI Firearms Instructor.
In 2014, Kevin transferred to the FBI Academy at Quantico where he served for almost three years as a Primary Defensive Tactics Instructor to New Agent Trainees (NATs).  Kevin took over as the FBI's national Physical Fitness Program Manager when the previous program manager, developer of the current FBI Physical Fitness Test (PFT) and co-founder of FedBoost®, Charles "Butch" Greathouse, returned to field investigations.  Kevin continued the program's success by updating policy, standards and course curriculums, training/certifying Special Agents nationwide as Physical Fitness Advisors (the agents authorized to grade PFTs) and by grading and providing feedback to hundreds of NATs taking the PFT at the FBI Academy.  In 2016 when the Drug Enforcement Agency (DEA) chose to adopt the FBI PFT as the standard fitness test for their Basic Agent Trainees (BATs), Kevin instructed, trained and certified the cadre of DEA Special Agents tasked with overseeing implementation of the testing program. Kevin retired from the FBI in 2018 after enjoying an immensely rewarding career.  
In addition to his FBI experience, Kevin proudly served his country as a member of the Air Force and the Air National Guard as an enlisted airman and as a commissioned officer.  He was a Security Forces member ("Air Force Policeman") for 13 years and a Security Forces Commander ("Chief of Police") for almost 17 years. He retired from the military in 2016.  Kevin began his federal law enforcement career with the Federal Bureau of Prisons in 1996 where he served as a Correctional Officer, Correctional Treatment Specialist, and a Self-Defense Instructor.